Backstreet Banner Exchange
Welcome to BSB: No One Else Comes Close
(formerly Who Do You Love: BSB)
This web site was born on January 7, 1999
This web site is best viewed with Netscape 4.x
Thanks for stopping by! Come on in, look around, and remember to sign our guestbook! It would mean a lot to us!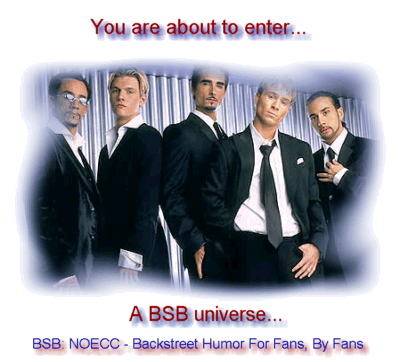 Click on the graphic, or click here to enter!

Notice: We are currently under renovation, so no updates will be made to this site right now. To recieve a notice when we get the new stuff up and running click here

Our URL:http://welcome.to/lovingbsb


We got it for free at http://come.to


WEBRINGS WE ARE ON CAN BE VIEWED HERE.